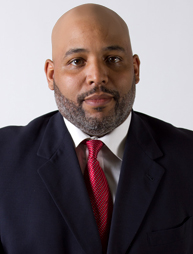 Derrik Pannell is a successful business leader, the founder of a national non-profit organization and the author of numerous books focused on entrepreneurship, leadership, and personal development. He is an award-winning business professional honored for exceptional accomplishments in business development and management.
Originally from Columbus, OH, Derrik Pannell has come a long way. Growing up in the projects with his mother and older brother, poverty seemed to be a normalcy. Derrik was an overweight adolescent suffering much ridicule, rejection and prejudice and dreaming one day of making a difference in the lives of many. Derrik Pannell was finally able to realize his dream after making an important decision: to take full responsibility for his life, confront his challenges and fears head-on, and never accept mediocrity.
Today, Derrik Pannell is an inspiration to people all over the world, combining his story of overcoming adversity and winning against the odds with his street-wise, down-to-earth business and leadership savvy. With his unique "tell it like it is" style and approach, Derrik Pannell delivers highly customized and dynamic keynote presentations.
Derrik believes success in business and in life is all about taking action. It is about taking risks, being bold, having vision, showing courage, taking responsibility, and making a commitment to excellence every day. It is also about stepping out of your comfort zone, facing your fears, and making sacrifices.
Derrik Pannell's thought provoking ideas resonate with participants in a very special way. They identify their own circumstances, challenges and situation to his story. Above all, Derrik Pannell's message empowers each person to identify and unleash the magnificent potential and greatness that lies within each of them. His whole focus is to inform, educate, entertain, challenge and inspire his audience to take action and become the BEST!